21,000 Vacancies in Income Tax Department – Notification
In the recent years, there is huge shortage of manpower in the Indian Income Tax Department. This has resulted in the collection of less revenue and inefficient management of tax services.
Now much to the relief of Income Tax Department and aspiring candidates, the Union Cabinet of India has approved a proposal that will create 20,751 additional vacancies in the Income Tax Department in various cadres. Out of these vacancies, 1349 additional posts will be created in the IRS cadre and the rest 19,402 additional posts will be created in the non-IRS cadres.
In the announcement, Chidambaram said that all this manpower will help the Income Tax Department to collect more revenue & provide much better tax payers services. According to preliminary expectations, this additional manpower would generate increased revenue of Rs. 25,000 crore per annum.
Now in the process of recruitment of these posts, an additional expenditure of Rs. 449.71 crore per annum would be incurred by the selection committee. All these vacancies would be filled by selection process of Staff Selection Commission or Income Tax department would take it's own recruitment examination. All these details would be announced very soon publicly.
Update: Check out the expected number of vacancies in various cadres below. You can also download the official write up here.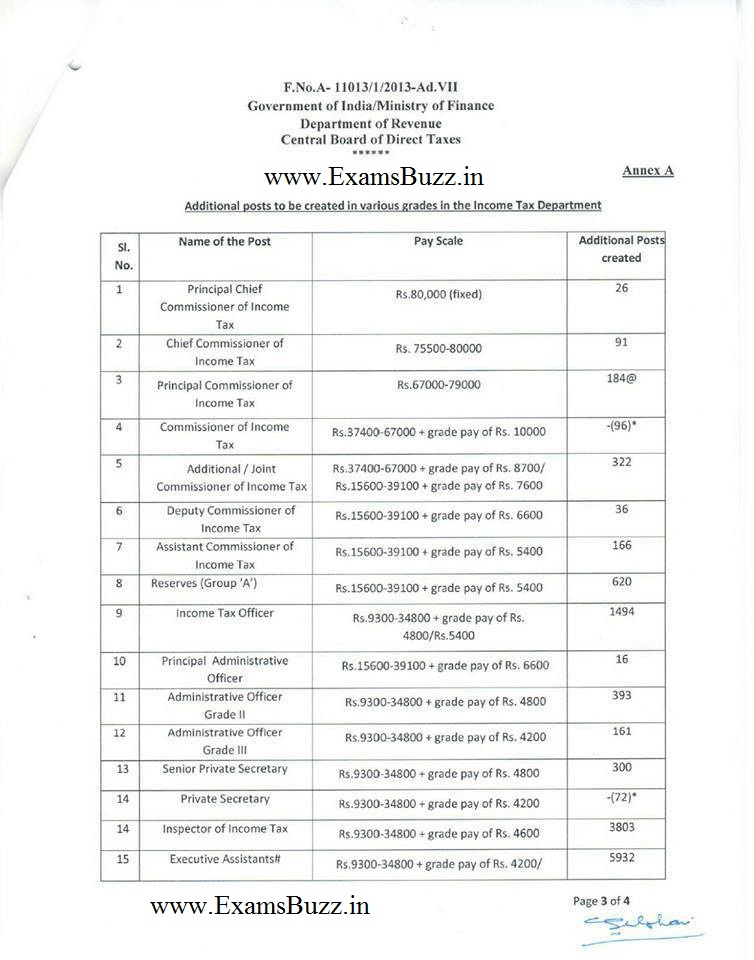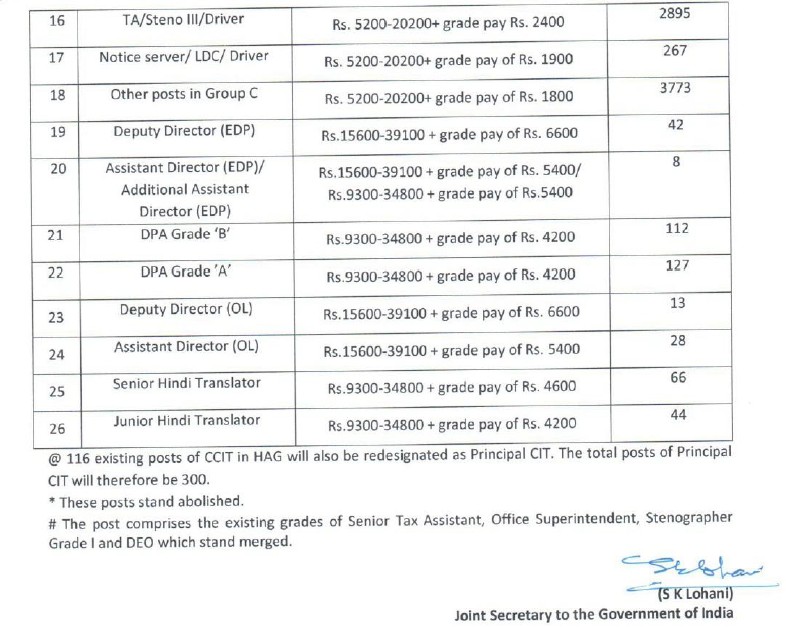 We will keep updating you about these vacancies as soon any other information is being made public. Till then, follow us on Facebook to get regular updates.
Comments
comments